Accelerated Modular 6350SR LTE router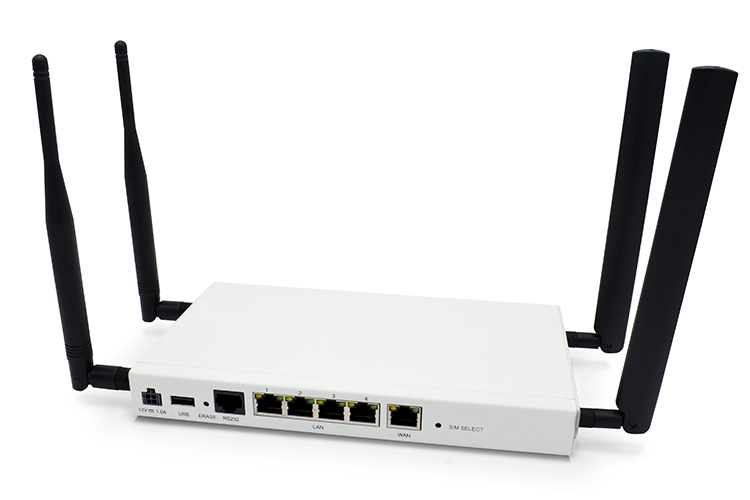 It comes with plug-in Cat 6 LTE modem and with dual SIM slot. You can switch between either of them manually or through software. There is also a carrier smart select feature that automatically switches across various carriers. It comes with dynamic port configuration and WAN load balancing. The VLANs can be configured at the port level. Being an Enterprise Router, it features a serial port for remote management and comes with 5 Gigabit Ethernet ports. Compact design and performance are ideal for home based / office-based use.
It has 802.11 b/g/n Wi-Fi. All the Ethernet ports are RJ-45 and have 10/100/1000 RAD support. It comes with the dual dipole antenna, one with 700-960 Hz frequency and another with 1575-2700 Hz frequency. The gain sits between 1 to 4 dB. It supports multiple cell types including Cat 6 LTE, HSPA+, HSPA, EDGE, GPRS, and GSM as well. There are various LED indicators showing WAN, LAN and Wi-Fi activities, signal, LTE/Wi-Fi status and sim slot status.
Combine Ethernet WAN with 4G LTE Wireless WAN for Primary or Failover Connection The Accelerated 6350-SR LTE Router is a best-in-class solution that can future-proof network infrastructure thanks to its modular Plug-In LTE modem, stateful firewall, and VPN capabilities. Ensure maximum uptime and performance with the flexibility to deploy LTE connections where you need quick, easy, reliable and reliable Internet access.
Pair the 6350-SR's integrated LTE Plug-In modem with a dedicated wire line connection to provide dual ISP connectivity and maximize uptime.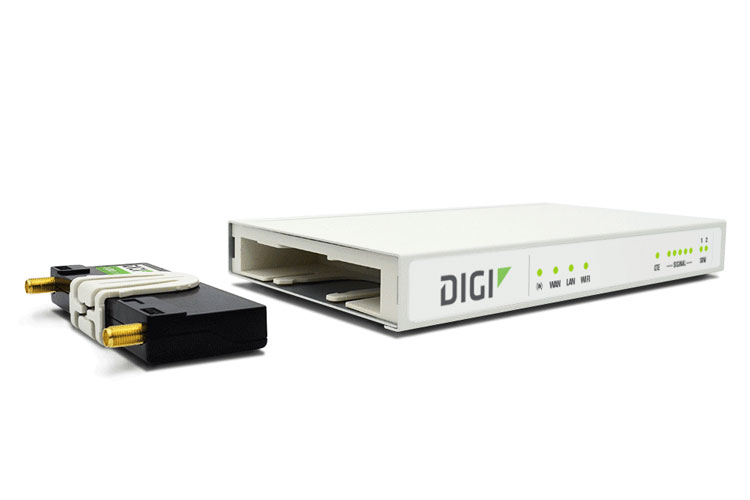 Key Features:
Included Plug-In Cat 6 LTE Modem
Dual SIMs (manual or software selectable)
Auto-switch between different carriers with Carrier Smart Select™
Dynamic Port Configuration™
WAN Load balancing - WAN Failover
Port-based VLANs
Serial port for remote management
5 Gigabit Ethernet Ports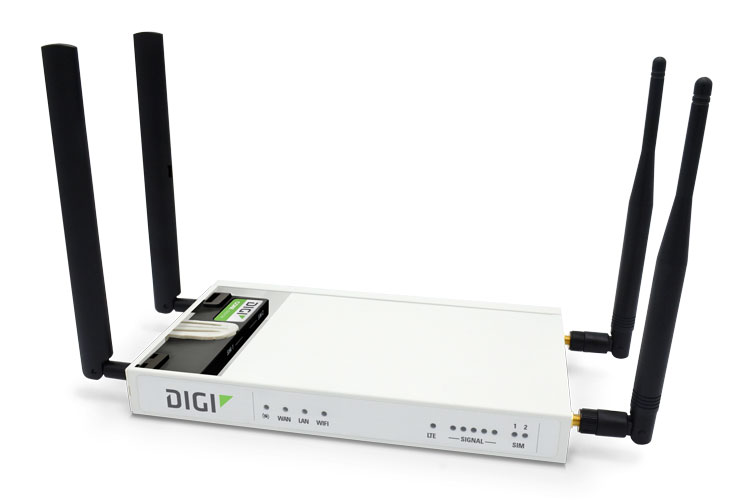 Technical Specifications:
LAN: 5 Ethernet Port 10/100/1000 Base-T (RJ-45) (Default 1 WAN, 4 LAN)
WiFi: 802.11 b/g/n
Antenna:
2 Dipole
Frequency: 700-960/1575- 2700 hz
Gain: 1-4 dBi
Dimensions: 14 x 35 x 122mm
SIM: 2 SIM Card Slot (Size 2FF), Software Selectable & Hardware Switchable
Cellular: Cat 6 LTE, HSPA+, HSPA, EDGE, GPRS and GSM
Power Supply: 12V DC, 1.5A; 100-240 AC
Temporary Battery: 9V DC Alkaline
LEDs: Power, WAN Activity, LAN Activity, WiFi Activity, LTE, 5 Signal, SIM 1 & 2 LEDs
Dimensions: 9 x 5 x 1 Inches (228 x 127 x 25mm)
Weight: 26 ounces (0.73 kg)
Temperature: 32o F to 104o F (0o C to 40o C) Operating
Certifications: FCC Part 15, Subpart B, Class A; CE, RCM; CAN ICES-3(B)/NMB-3(B)
Cellular Certifications: PTCRB, Verizon, AT&T, Bell Canada, T-Mobile