D-Link 4G Wireless LTE Router, DWR-921_E
Let's start the list with the most affordable 4G LTE routers. The first option that we have got here is D-Link's DWR-921. It will cost you around $150 in retail. It offers a download speed of 150 Mbps and upload speed of up to 50 Mbps. You can share your 3G/4G connection with up to 32 devices.
It uses a SIM/UICC card to connect to the Internet. Also, the four Ethernet ports to connect wired devices. It comes with industry standard WPA/WPA2 encryption to help protect wireless traffic. The two detachable 3G/4G antennas provide interruption-free connectivity even in crowded areas.
These are a few things great about this device :
- Insert your 4g/3g sim card and share your 3G/4G Internet.
- Wireless Speed up to 300Mbps & LTE download up to 150 Mbps.
- 1WAN & 4LAN 10/100 for high speed activities
- Robust Wireless Security & Coverage upto 25-30 metres in an open environment.
- Handles up to 20 clients with ease including my home ip cameras.
- L2TP/PPTP/IPSEC VPN pass-through which helps me work from home.
- WAN Failover System (Connect with RJ-45 & 3G/4G Sim.
- Classic Design
The DWR-921 utilises dual-active firewalls (SPI and NAT) to prevent potential unwanted intrusions from Internet. WPA/WPA2 wireless encryption keeps your wireless network secure and your traffic safe, allowing you to securely share your 4G LTE or 3G connections without worrying about unauthorised users accessing your network.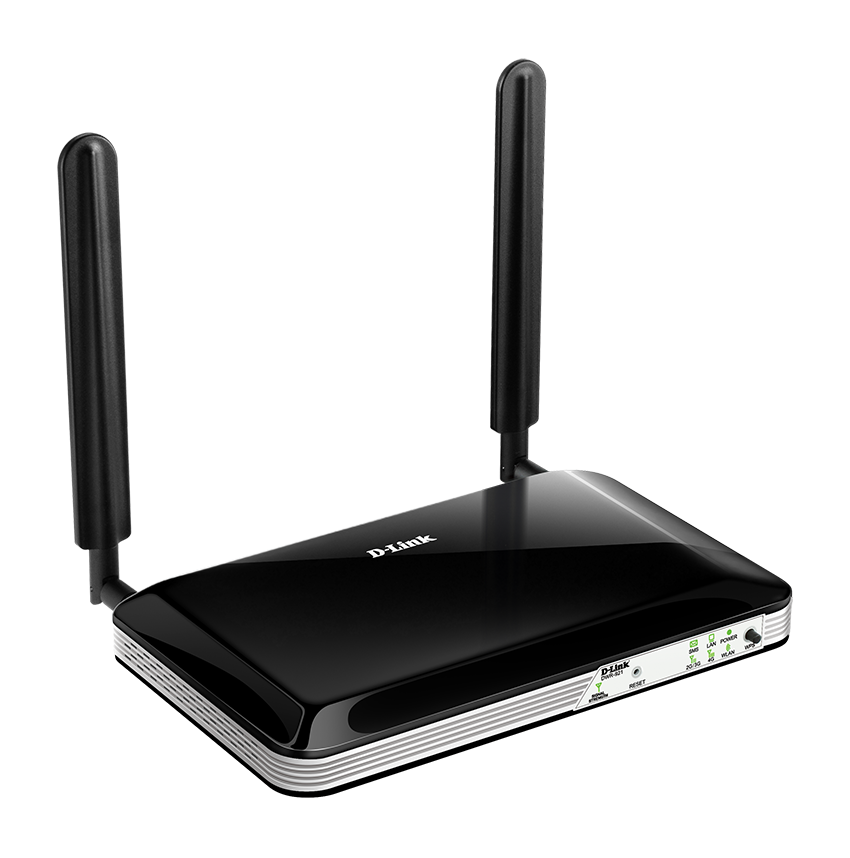 Wireless standard
Wireless N
Wireless speed
300 Mbps 2.4 GHz
Antenna type
2 detachable omni-directional antennas
Wired interface
1 x Fast Ethernet WAN 4 x Fast Ethernet LAN
3G/4G LTE support
3G/4G LTE via SIM