KuWFi 3G/4G LTE Wi-Fi Router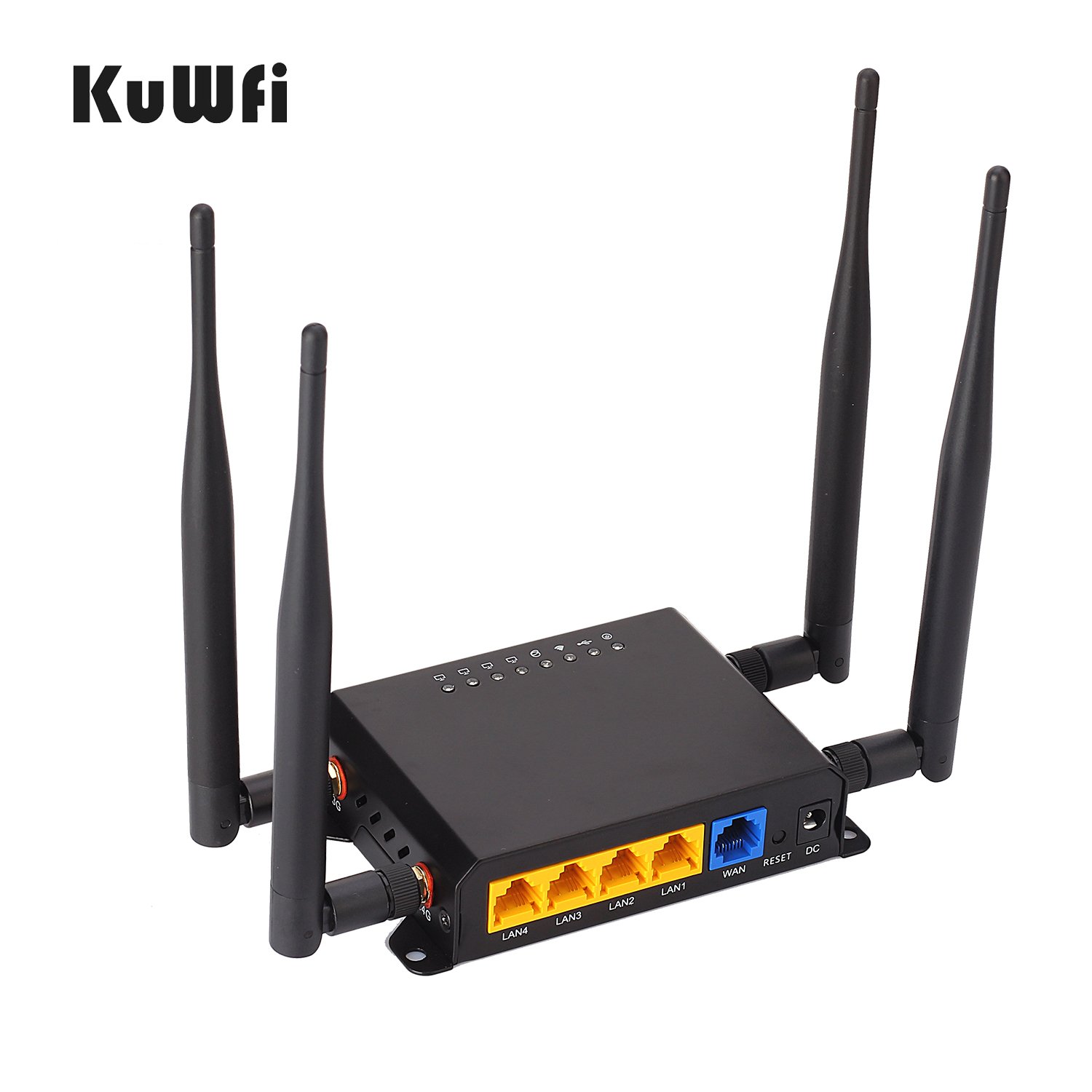 It is a 4G enterprise level router that is fully compatible with B5 850 MHz network and supports sim cards and EMEAs from USA, Korea, Thailand, India, Europe and the Middle East. It comes with single 10/100 MBPS WAN port and four 10/100 MBPS LAN ports. It comes with 4PCS external 5 dBi antenna at 1000mW power. It claims to be the LTE router with the longest coverage range in the market. I am not sure if it serves the longest coverage, but one thing that I can guarantee is that it is certainly one of the best.
It supports SAMBA, FTP server and DLNA thanks to the USB 2.0 port it comes with. You can also share files wirelessly with this router. Wireless AP mode is also supported. It is compatible with multi Wi-Fi router operation mode. It is powered by a MIPS networking processor, which is specially designed for enterprise level use including home, company, office, etc. and other networking use-cases. It delivers data rate up to 300 MB/s. It is easy to carry since all the antennas are detachable. Being an all-rounder, it focuses on a different set of requirements and is designed for multi-purpose functionality.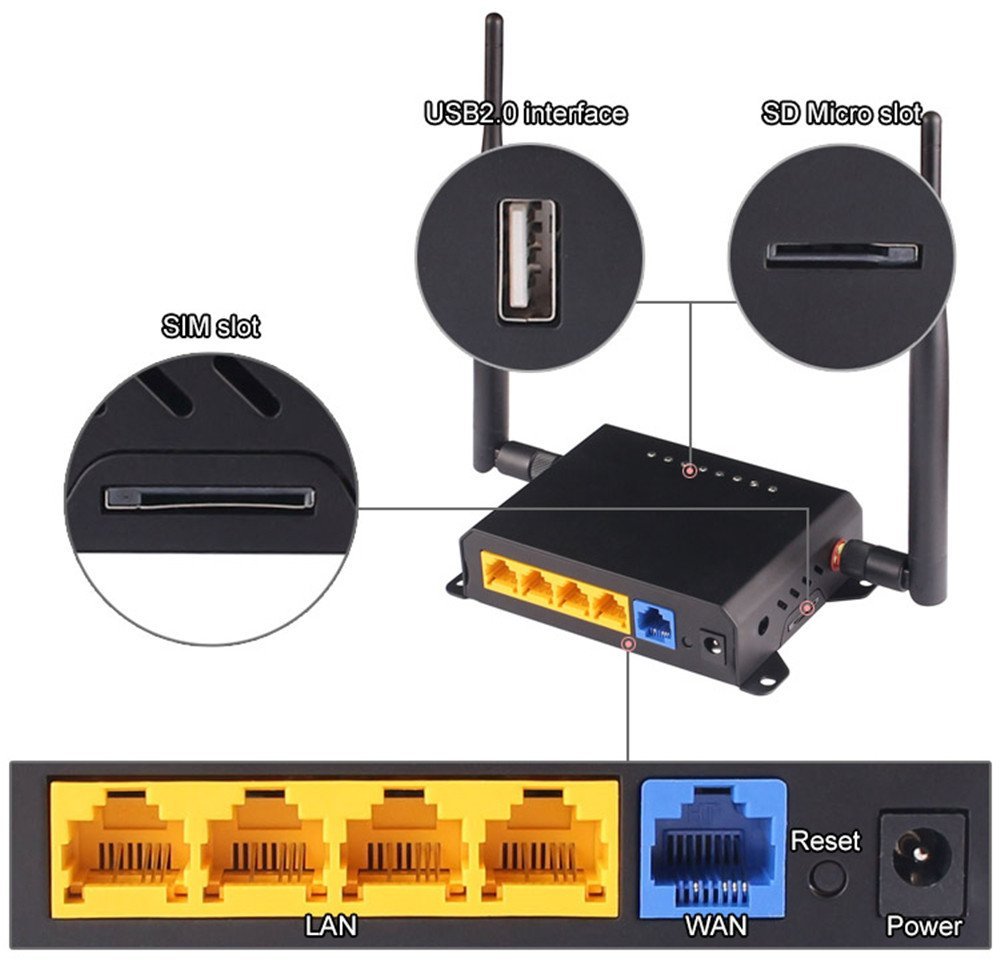 4G LTE Metal Enterprise Router with Quectel EC25-E Module work B5 850MHZ and B41 2500Mhz in USA, also working in EMEA, Korea, Thailand, India 、Europe 、Middle East -4G EU version UPS Fast Shipping
1 10/100Mbps WAN Port, 4 10/100Mbps LAN Port with RAM DDR2 128MB SPI FLASH 16MB
1000mW high power, 4PCS external 5dBi antenna, longest WiFi coverage in the market
With USB 2.0 port, support SAMBA, FTP server and DLNA, it is a wireless router can sharing files Suppor wireless AP, WiFi Router multi operation mode to meet with different requirement. (openwrt Version)