TAKTIKAL 4G LTE Router Sim Card Wi-Fi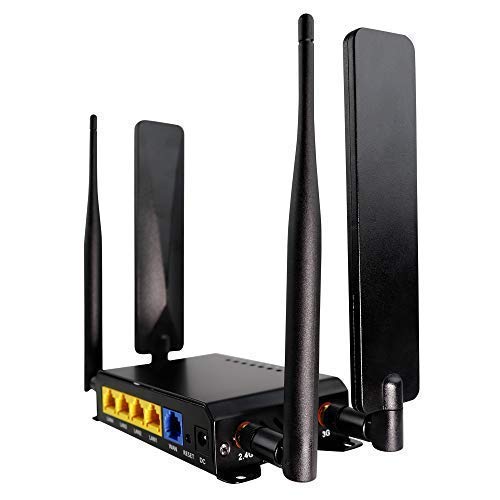 This wireless router requires only a single SIM card to operate. For a product in this price bracket, this router offers impressive speeds and response time. The data rates on this router can get as high as 150 Mbps, which may vary based on what type of device you are using for accessing the Wi-Fi network. This router easily outperformance all the older gen devices by offering quality and stable Wi-Fi range at your office and home. It features quadruple high gain 5 dBi external antennas that are powerful enough to provide strong network connection throughout the household and office.
The setup process is impressively simple as all you have to do to insert the sim card, and you are good to go. However, if you need to customize the options, you will have to use OpenWRT which is going to take some time, but still, it's not that complex. It also offers file sharing over the network and has micro SD and USB slots for the purpose. This makes it quite ideal for office use as you will require to share files with your time more often compared to you do at home.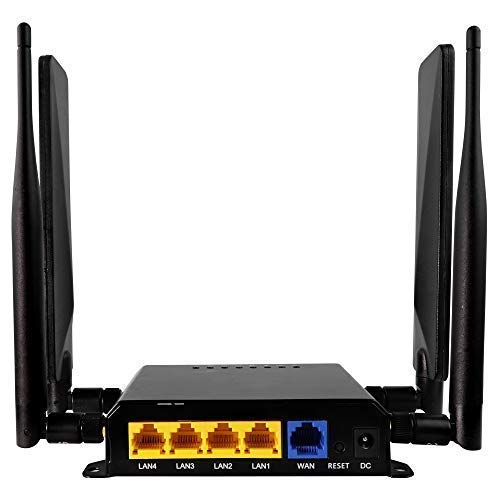 WORKS WITH: T-Mobile One Sim Card and AT&T Phone & Data Plan. (See Below for Important Information) FASTER SPEEDS & RESPONSE TIMES: Our 4g LTE router delivers blazing fast data rates with speeds up to 150Mbps. A higher quality and more stable wireless solution that outperforms traditional hotspots.
BETTER COVERAGE: Four powerful high gain 5dBi external antennas that can transmit data throughout your home or office.
ADAPTABILITY: Simple setup, just insert your Sim card and power on and you can connect right away or if you need more options you can customize with OpenWRT.
EXTRA ACCESSIBILITY: USB and Micro SD slots to access your files throughout your network.
With The Highest Quality and Most Comprehensive Line-Up Of Features – This Is The Ultimate 4G LTE Router On the Market!
Our modem routers come with a SIM card slot and have an embedded modem module inside. With both Ethernet and wireless (Wi-Fi) connectivity, there is a solution for every application.
Simple LTE connectivity which you can set up in minutes. Just insert your sim card into the slot and turn it on and you're ready to connect, it's that easy!