Google Fiber's Wireless Broadband Plans
If you live in rural areas across America, or are a resident of otherwise lower density geographies, then the chances are that you still don't have access to fast, reliable broadband wireless internet in your home or business.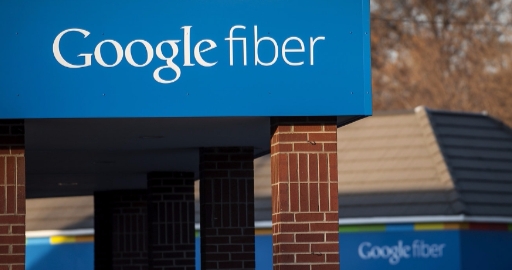 And for the fortunate few that do enjoy that service, it's very likely that you are spending a tidy sum each month for your access to the internet.
Well, if Google has anything to say about that, you'll soon have a solution to your wireless broadband internet access woes!
In a moderately redacted
Federal Communications Commission (FCC)
filing that was made available to the general public, dated early last month, Google has made its plans known to test a wireless version of a high-speed internet access service currently offered in wired-form by its Google Fibre arm. If all goes as per the plans disclosed in the FCC document, we should have more clarity about the possibility for cheaper, faster and more stable broadband access to millions of consumers across a vast area.
Hello, Hello…Testing…1, 2. 3!
Google initially introduced its land infrastructure-based fiber offering back in 2011, when it launched in Kansas City. The service later expanded to Provo, Austin and Utah in the first quarter of 2013, with additional expansion in 2014 and 2015 that saw the service move into San Antonio, Charlotte, Nashville, Atlanta and San Antonio, amongst other areas.
Now, Google Fibre has requested permission from the FCC to move forward with plans to test a low-cost service that it currently provides through physical infrastructure. The filing document indicates that the tech giant will test the service across 24 locations, including San Francisco, and in urban areas such as Boulder, CO and Reston, VA.
One of the critical elements of the test will be to validate the proposed wireless network's viability over recently available broadcast spectrum, in the 3.4 GHz and 3.8 GHz bands, as well as narrowband propagation tests in the 3550-3575 MHz bands. According to excerpts from the filing, FCC approval for this test effort will offer Google:
"Authority to operate in this range will ensure that Google has access to sufficient spectrum for experimentation while avoiding interference to incumbent operations, including federal government operations and operations under Parts 25 and 90 of the Commission's rules."
Although it's still early days, but Google is hopeful that it will pull this off!
What This Means For Low-Cost Wireless Broadband
In its
Rulemaking 12-354
announcement the FCC confirmed that, rather than setting aside the 3.5 GHz band for use by a single dedicated application, it would open it up as a shared spectrum for Broadband Radio Service (CBRS). According to Google, the proposed testing will help further the development, and subsequent deployment, of radio technologies using bandwidths that have been approved for such CBRS devices.
While Google Fibre has continued to slowly grind its way into building physical infrastructure to make high-speed, low-cost broadband internet available across under-served regions of the country, progress has been painfully slow. The major challenge, according to company executives, has been the laying of physical cables to connect "the last mile" to homes and businesses.
With new developments in chip technology, which have made more powerful chips less expensive; and the new wireless services being tested by Google, the company hopes to deliver "point-to-point" wireless broadband connectivity much cheaper than "…digging up your garden", claims Google parent company Alphabet Chairman Eric Schmidt.
The success of this latest round of testing therefore should:
· Offer cheaper means to provide wireless broadband services to underserved markets
· Provide faster internet access to homes and businesses that currently either don't have access to it, or pay a lot to service providers for the service
· Promise more reliable and dependable internet services to rural populations
· Make getting wireless internet access more efficient and less cumbersome, especially when it comes to digging miles and miles of trenches, and laying role upon role of underground cables
All of this only bodes well for the oncoming wireless revolution that is about to unfold over the next few years. But what Google is planning, in terms of its FCC approval, seems to be just the tip of the wireless broadband revolution that's unfolding.
Just One Piece Of The Puzzle
A related piece of the puzzle, for Google's push towards cheaper and faster broadband internet access, was the company's
acquisition of WebPass
, a 13-year old high-speed internet service provider based out of San Francisco. With thousands of existing customers spanning 5 major markets in cities like Boston, Coral Gables, Chicago, Berkley, Oakland, San Diego and San Francisco, the start-up is ideally poised to support Google's current wireless broad band initiatives.
With WebPass on board, Google will be able to hasten its plans to beam cheap, high-speed internet, using point-to-point technology, into residential and commercial areas across the country. A lynch pin to this strategy is WebPass's personalized wireless antenna technology called "pcell". Google hopes to boost wireless broadband internet connectivity significantly by installing "pcell" antennas on commercial buildings and residential structures.
Google's investment in this, and other similar technologies, will provide the internet giant a significant competitive edge over existing service providers that offer broadband internet access to multi-apartment building complexes in the area.
And, the recent FCC request for testing a new wireless broadband solution from Goggle isn't the only piece of the "cheaper wireless internet access" story. According to an earlier report in
The Guardian
, Google has been busy with other testing initiatives that will (hopefully soon!) deliver cheaper and faster wireless internet across the world.
Using the code name Project Skybender, Google has been secretly conducting tests in collaboration with the New Mexico Space Authority, using revolutionary millimetre wave technology to beam data to your homes using its drones. These solar-powered fly birds are said to have the capacity to deliver data at speeds that could be as fast as 40x current G4 speed!
Once again, if these tests are successful, the resulting outcome could be the underpinning of the next wave of wireless internet standards for 5G!
Tough Competition Ahead
While Google Fiber's cheaper, faster wireless broadband access plans seem to be grounded on sound footing; other big hitters in the industry are also thinking in the same vein. Competitor Facebook hired Kevin Lo, co-founder of Google Fiber, to help it in its long-term strategy for drone-based internet access.
Facebook's
Terrestrial Connectivity System
, which sees two parallel initiatives in play, is also designed to provide faster, cheaper and more reliable wireless broadband access using drones and satellites. The company's Terragraph project is designed to offer better wireless broadband connectivity to dense urban regions, while its ARIES project is specifically focused on delivering similar access to mass populations in developing countries.
And we can't disregard Amazon, with its Amazon Web Services, and now with its massive investments into
WiFi routers
and other wireless internet access strategies.
All of this activity around wireless and broadband can only mean one thing for consumers: Cheaper, faster and more reliable internet access is on the horizon. Companies like Google, with its investment in wireless broadband, hopes to beat the competition by being one of the earliest adopters of massively popular new and cheaper technologies.
The end objective for Google however, is likely to make it easier for underserved populations, such as rural communities across the US and globally, to access its other core services: Search engines, advertising and online ordering. And with that goal in mind, it only makes sense to invest heavily now, and give millions of potential future customers cheaper and faster access to the internet.