6 Helpful Tips on How to Choose an Unlimited Wireless Internet Provider
Did you know that
24% of rural American adults
find extreme difficulty in accessing high-speed inter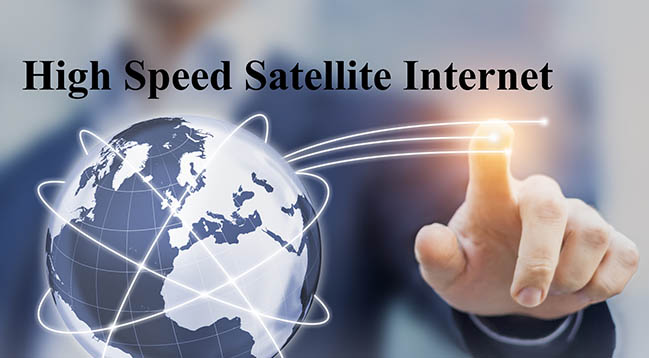 1. Know What You Need
Before you can choose an internet company, it's important to assess your situation and examine what you need.
You should consider many things such as how much internet you use in a given month, and what you use the internet for. Not all internet uses are equal to each other. For example, watching or streaming video is going to use more internet than browsing will.
If streaming video or playing online games is something that you do a lot, you'll need a package that offers enough or unlimited data each month.
You'll also need to consider the speed you need. Upload and download speeds are important and can differ based on your package choice. Look at what you currently have, and decide if it's efficient enough for you.
If it isn't, look for a provider with faster speeds.
Don't forget your location! You need to consider it so that you can choose a provider who will service your area. Many local companies don't offer services in many areas, so it's important to be sure that a potential new provider can.
2. Find a Plan That Matches Your Needs
Once you know what you need to have, you can find a provider with packages that fit those needs. A good company will offer a few different package types with varying speeds and service types. This gives you the flexibility to find something that works for you.

Most packages should offer you different data caps, allowing you to choose by the number of gigabytes so that you're only paying for what you need. At Yellow Jacket Broadband we have packages that range from 10GB per month up to unlimited data.

This gives a download speed of 30 Mbps and an upload of 10 Mbps for all packages. This means that there is no compromise on quality while giving you the flexibility of the amount of data you want.

Not to mention, with no contract you can move upward and downward in data depending on the month.

3. Type of Internet
There are many different types of internet available today. However, they simply are not available in all areas. Rural areas often don't have access to types such as fiber optic due to limitations.

This doesn't mean that you have to suffer without internet access, however.

Satellite internet is an option for rural communities that don't have any other way to receive internet. It's a little more of a hassle to have this type of internet installed, but once it is, it does work.

Unlimited wireless internet is the next best choice, which is much more simple. Wireless internet just needs to be plugged in, and it's ready to go.

Depending on what you need, either of these options works well in rural areas. Look for a provider that offers both!

4. Pricing
When it comes to choosing the right internet service, you want to consider pricing as a factor. It's a good idea to create a budget for yourself to get an idea of what you're looking to spend monthly.

A good service provider will usually offer a few different packages at different price points. This allows you to choose the package that works best for your monthly budget.

Be sure to find a plan that is priced fairly for the service that you're getting. Often, rural customers are charged a lot of money for not much service.

At Yellow Jacket Broadband, we are happy to offer customers a ten-day trial period where you can try our services absolutely free. This gives you a chance to see the value we can offer you and help you choose the right plan for the right price.

5. Customer Service
If you work with any company, chances are you will need to speak with representatives from time to time. When this happens, you want to be sure that their customer service is accessible and easy.

You can get an idea of the type of customer service you'll receive when you call and inquire about their services. This can help to make your decision on which company you would work best with.

Good wireless internet providers should have a few different ways that you can contact them. They should also be available to help at any time that you have an issue.

We offer phone and email support for our customers to ensure that you can reach us when you need to. We pride ourselves on providing excellent customer service to our clients.

6. Consider Any Limitations
Before choosing a company, be sure to consider any limitations that they may have. Being in a rural area, you want to make sure that they can service your specific postal code.

You also want to verify that they can serve you when you need it most. Ask if they have technicians that can guide you over the phone or come out to your location to diagnose problems.

Lastly, think about whether they will be a good choice for a long-term internet solution.

Choose the Right Company for Unlimited Wireless Internet
If you live in a rural community, then you know just how hard it can be to find an internet service provider that will serve you. Unlimited wireless internet shouldn't be so hard to find.

With Yellow Jacket Broadband, it's easy to have wireless or satellite internet access in your rural home. With competitive and simple service plans, you're equipped with exactly what you need to enjoy or work with your internet.

Do you have trouble finding a good internet service provider to work with at your rural home or business? Contact us today to find out how we can help you!